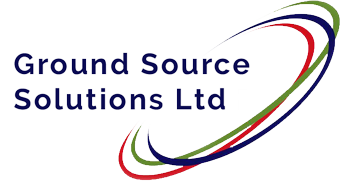 About Us
Ground Source Solutions was originally formed back in 2004 after being approached to drill a borehole for the first ground source system to be installed in the UK.
From then onwards GSS set the pace and chose to focus on providing a unique, turnkey service for the design, supply and installation of ground source systems for numerous projects ranging from prisons, hospitals and schools to exclusive private dwellings.
Today we have the same team of skilled designers and installers and continue to deliver successful projects for both the commercial and domestic sectors.
Timeline
1988 – Hormell Engineering Ltd
We drilled our first borehole! As part of Hormell Engineering Ltd, a company specialising in Drilling & Grouting, Piling, Site Investigation, Water Wells and Rock Anchors.
2002 – Ground Source Solutions Ltd
After being approached to drill one of the first Geothermal Boreholes for a large commercial project Ground Source Solutions Ltd was formed to meet the demand for the newly emerging technology. Completing large scale projects for hospitals, prisons, schools and universities, GSS rapidly became a leading installer.
Throughout our drilling services career, Water Well Drilling was regularly required and taking into consideration the importance of this precious commodity and ever increasing utility charges we went back to our roots and aimed to provide a one-stop shop for Water Well Drilling and Services.
2013 – Waterseekers Ground Source Drilling
To respond to enquiries and client demands we expanded our services to include Ground Source Drilling.
2018 – We're back!  – Ground Source Solutions Ltd.
Our reputation precedes us as the demand for ground source increases so does the need for recreating our successful model of delivering a total turnkey solution for ground source projects.